Immobiliser Connectors & (Multilock 040 & 070) Terminals
Use genuine TE/AMP Multilock connector housings and terminals only. These connectors are available in various colours. For Rover 5AS installations the larger 26-way connector is colour coded grey with a -6 suffix and the smaller 12-way connector is colour coded white with a -1 suffix. For Land Rover 10AS installations the smaller connector is colour coded green with a -4 suffix but is otherwise compatible. The connectors used in the standard installations have hinged portions which snap in behind the terminals to act as a secondary lock. Alternative connectors have a white secondary lock on the side of the body instead of the hinged portions which clicks into place to lock the terminals and must be pushed fully home before the connector will mate. Both types are compatible with the immobiliser.
Part

TE/AMP Part Number

RS Components Stock Number

Grey 26-Way 040/070 Housing

Standard Hinged Lock Plates

174516-6

712-2497

Grey 26-Way 040/070 Housing

Alternative Secondary Lock

917992-6

720-1061

White 12-Way 070 Housing

173851-1

362-9086

Multilock 040 Female Terminal

173716-1

712-1909

Multilock 070 Female Terminal

173631-1

712-1876
The larger terminals are Multilock 070, select terminals according to wire cross-sectional area.
<![if !vml]>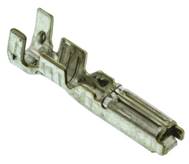 <![endif]> <![if !vml]>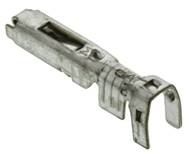 <![endif]> <![if !vml]>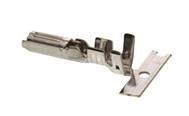 <![endif]>
The smaller terminals are Multilock 040 and should look like the pictures below.
<![if !vml]>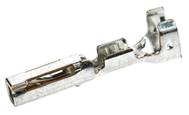 <![endif]> <![if !vml]>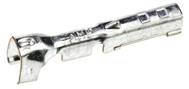 <![endif]> <![if !vml]>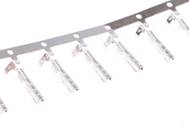 <![endif]>
NB: Multilock II 040 and 070 series terminals are also available which appear as shown below with large raised tabs at the sides below. These are not compatible with the immobiliser connector housing and will not latch into place in the correct position and orientation.
<![if !vml]>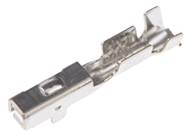 <![endif]>
DO NOT use a standard ratchet crimper for F-type open barrel terminals as shown below left. The terminals are too small and end up crimped too flat and wide to fit the connector housing. Instead, DO use something like the good quality Molex service pliers show below right. These allow the conductor and insulator to be crimped separately to appropriate dimensions.
<![if !vml]>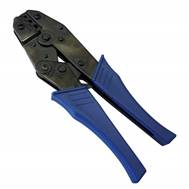 <![endif]> <![if !vml]>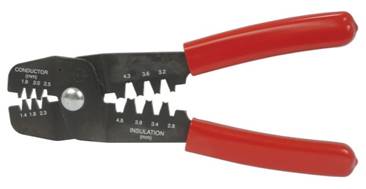 <![endif]>
I have found that following crimp sizes work well:
| | | |
| --- | --- | --- |
| Terminal | Conductor Crimp Size | Insulator Crimp Size |
| Small 040 | 2.0mm | 2.8mm |
| Large 070 | 2.5mm | 3.2mm |
The terminals are still then generally crimped a little wide to fit the housing properly. The crimped portion should not be wider than the box section of the terminal body. Although not entirely satisfactory I have had good results by further squeezing the terminals laterally using flat face pliers. If you make sure that the box section is also between the jaws of the pliers it acts as a stop and prevents the crimps from being damaged. The terminals bodies are surprisingly strong and will not be damaged by a firm pressure here. It is certainly possible to apply enough pressure the flatted in the sides of the crimped are without damaging the rest of the terminal.
<![if !vml]>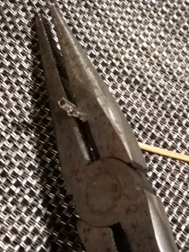 <![endif]>