MG Rover to Caterham EU3 VVC Engine Loom Conversions
This diagram shows the Caterham EU3 VVC engine wiring loom and highlights those parts which are and are not present in an MG TF/ZR engine wiring loom. The Caterham engine loom is much more self-contained and contains a lot of elements which are regarded as being part of the main vehicle loom in an MG Rover vehicle. In an MG Rover vehicle the smaller ECU connector is associated with the main vehicle loom, so when converting an MG Rover loom to Caterham configuration, this connector along with the MFRU connectors and Sumitomo connector to the main vehicle loom need to be added.
The conversion work required for an MPI (non-VVC) engine wiring loom is essentially the same as all of the differences between the MPI and VVC looms are contained within the portion of the loom which present on an MG TF/ZR loom.
<![if !vml]>
<![endif]>
The diagrams below show the general layout of the standard Caterham EU3 VVC engine loom and appropriate layout which can be achieved easily when converting engine looms from MG ZT and MG TF. Again the layouts for non-VVC engines will follow closely after making suitable allowances for the different location of the cam position sensor.
<![if !vml]>
<![endif]>
<![if !vml]>
<![endif]><![if !vml]>
<![endif]><![if !vml]>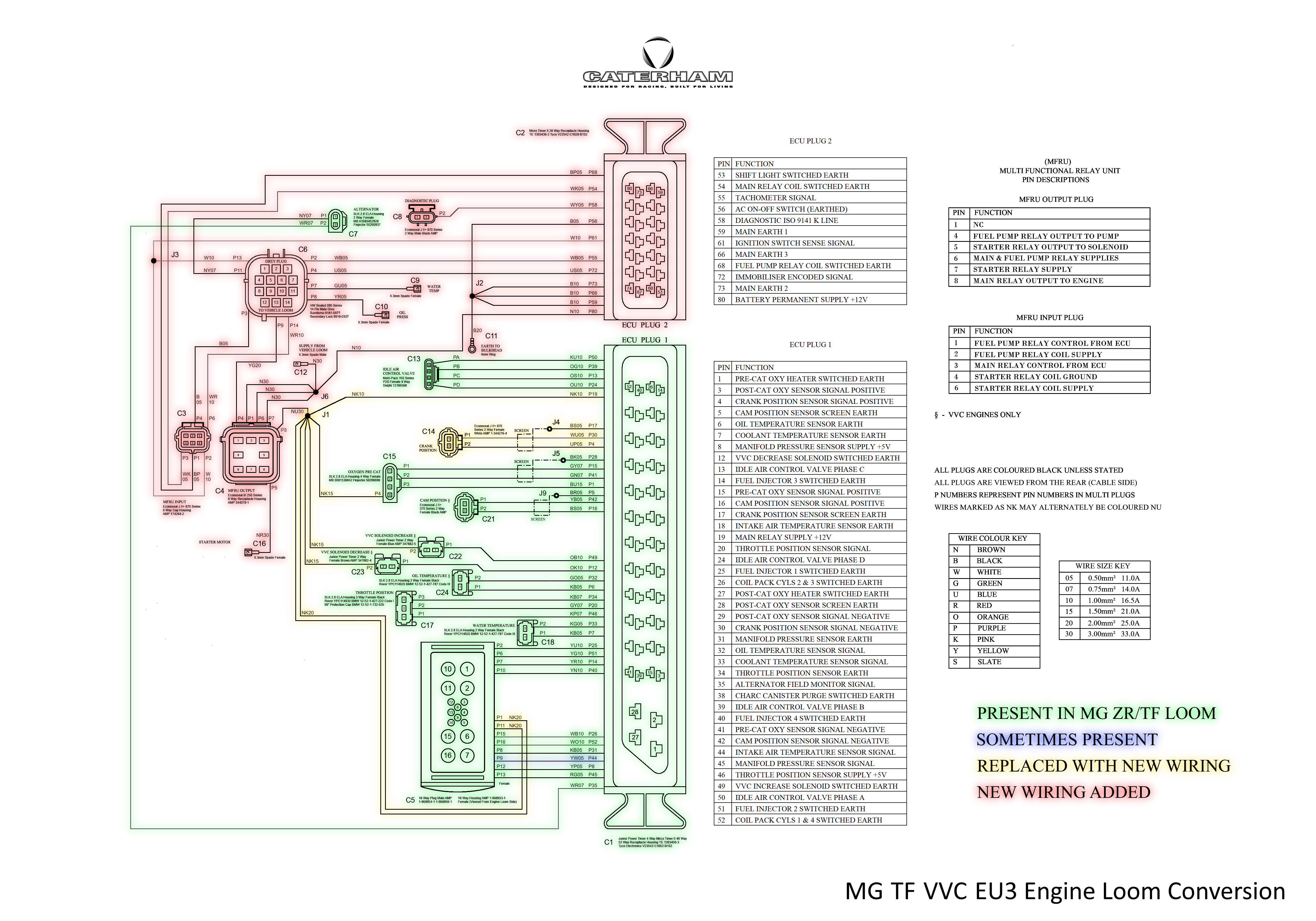 <![endif]>